Laundromat
A  relatively new Milwaukee laundromat founded in September of 2013, Koala-T Coin Laundry has quickly established itself as the premier place to wash laundry. Founded by an entrepreneur with over 25 years of successfully owning and operating profitable, low-cost laundromats, Koala-T Coin Laundry has experienced a  speedy rise to the top in it's geographical area. Commitment to excellent service and customer satisfaction has garnering the business a steady stream of five star ratings and rave reviews in a relatively short time span. "Happy customers are what we strive for. When our customers are happy, we are happy." stated the owner when asked what the secret sauce to their success is.
At Koala-T Coin Laundry, we pride ourselves on providing our customers not only with clean linen, but also with excellent service that far exceeds the standard. Some of the benefits our customers enjoy include:
– Free Dry with Every Wash policy
– Lots of machines
– Wash, dry fold laundry drop off  laundry service
– Excellent hours
– Convenient and safe location
– Friendly and knowledgeable staff
If that last part caught your eye – it is exactly what you think it is. We genuinely appreciate our customers so much that we have decided to let you dry your clothes for absolutely free. Perhaps you are thinking there is a catch. We're going to make you sign some long list of papers or subscribe to some laundromat magazine, right? Wrong. The only "catch" to being able to use our Free Dry service is using one of our washing machines. If you pay to wash it with us, you get to dry it for free.
Not everyone is trained in laundry management and sometimes getting an article of clothing clean, smelling normal, or pressed the right way takes someone with know-how. Our seasoned professionals are just those people. At Koala-T, we have a full staff of men and women experienced in laundry management techniques.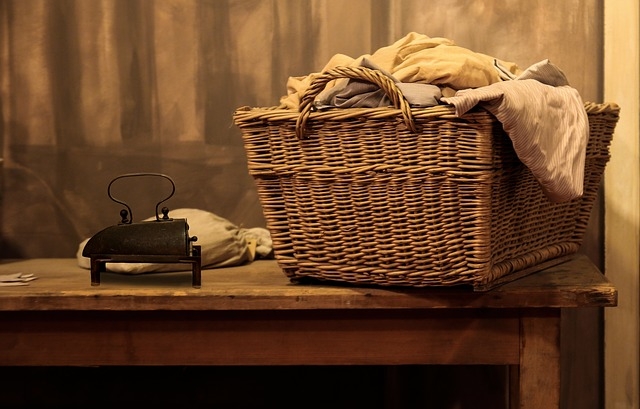 Always friendly and helpful, our staff will assist you with whatever questions or problems you may have concerning your load of laundry.
Our service doesn't stop there, though. We know you have things to do other than sitting in a Laundromat. Wanting to help you save money and time is exactly the reason we have our popular laundry drop-off service. Just bring your laundry to our store and our team will wash, dry, and fold it for you – getting your clothes and linen looking and smelling fresh.
We also open earlier and close later than other laundromats in Milwaukee WI. We keep our doors open every day from six in the morning until eleven at night. Whether you want to bring your laundry to us before dropping your kids off at school and heading to work or prefer to get it done at night after the children have fallen asleep, our doors are open for your convenience.
Speaking of convenience, Koala-T is located in the Clarke Square neighborhood on National Avenue, between 22nd and 23rd streets near Clarke Park and Longfellow Public School. Our location is also near attractions such as Mitchell Park, the Hank Aaron State Trail (a historic trail that runs along the scenic Menomonee River), and Potawatomi Bingo and Casino. If you are off work and have some free time, our team can take care of your laundry while you head out and enjoy yourself at any one of the several nearby locations. Hungry? Excellent dining options while you wait are available all around the area. For customers who want to save on gas, Koala-T Coin Laundry is located right along a busy bus route. For people who know the area, we are located at the same place as the former Blue Kangaroo Coin Laundry.
Self Service Coin Laundry in Milwaukee
In a city where there is always something new happening, some things never change – like the need to have clean laundry. We may not have tanning beds or an attached coffee shop like other laundry establishments, but we do offer professional service at a fraction of the cost of going to other Laundromats in the area.
If you need to find a friendly, efficient, and affordable Laundromat in Milwaukee, Wisconsin, look no further than Koala-T Coin Laundry. We are not just a run-of-the-mill laundry center where you walk in and wait hours before seeing any staff near the place. There is always somebody on hand ready and eager to help.
Get ready to enjoy a laundry mat experience like none you've had before. Already one of the preferred laundromats in Milwaukee WI, we are dedicated to continuously providing Miltown with prime service at the lowest cost possible. Whether you are on the go, want to relax by walking around nearby Clarke Park, or just have something better to do than spend hours on doing laundry, we are here for you.
Come over and try our Milwaukee laundromats out. Remember, with every wash you get a free dry. With our excellent customer service, wonderful location, and high-quality services, we are certain you will keep coming back for all your laundry cleaning needs. Also, don't forget to take advantage of our top-notch wash dry fold drop off laundry service.
With free concerts to see some of the most legendary bands, free parks to walk in and enjoy the scenery, and a never-ending selection of food from around the world, Miltown is a cosmopolitan section of the city where there's always a lot happening. If you talk to a lot of families in the city, you'll soon find out that there's often a lot happening inside people's homes as well.
Does the following scenario sound familiar to you? There are dirty dishes in the sink, kids running around the house with their shoes on making a mess, laundry piled a mile high, bills to sort through and an important call keeps you on the phone until it is time to make lunch (or dinner). When you are a parent, twenty-four hours can seem more like twenty-four seconds and despite our best intentions, it is impossible to get everything done at once. As much as many of us would like to be able to do everything by ourselves, the fact is – sometimes we just need help because we can't do everything alone.
Fortunately, you don't have to get everything done yourself. At Koala-T Coin Laundry, we pride ourselves on being able to help busy people like you. If you need to find a Laundromat in Milwaukee, WI that understands the importance of fast and helpful service, you have come to the right place. Click on the map for directions and visit us today to let us take a load off your hands!
2227 W National Ave
Milwaukee WI 53204
414-207-6656
Save